Welcome to CreditUp our In-House Financing Department

We're here to take the stress out of financing your vehicle.  This is something that can be particularly tough for borrowers with poor credit history. In today's economy, many people have become saddled with poor credit due to bankruptcy, repossession, or other defaults.  For them, auto financing can seem to be an impossible task.

That said, a poor credit history doesn't have to prevent you from getting your dream car. If you have had loan applications rejected in the past, we are here to help you get past that today.

Our immense lender network will help you find the right auto loans with poor credit option for your unique situation. That's our guarantee to our customers.

We are here to help you get qualified for your automobile finance, whether for a new or used car, and without any hassles despite your past credit history. Apply online today, for your vehicle loan.
Use the short form on this page to start the application process.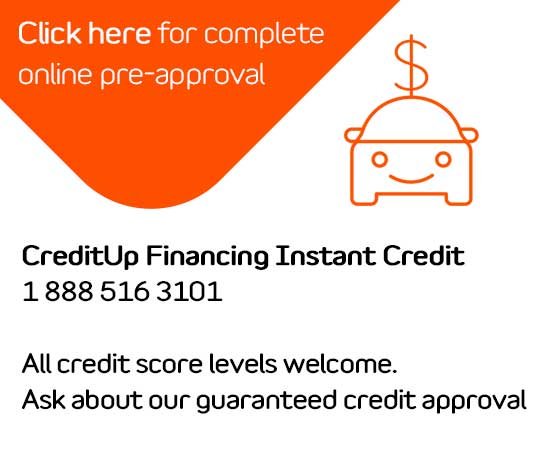 Fill out the
FAST, EASY FORM
at the bottom of this page to open the lines of communication with us.
Or speed up the process, by getting
NO OBLIGATION, ONLINE PRE-APPROVAL
for your car loan.  
Click the button at the left for our full, completely secure form.
 For more information call toll free  
1 888 516 3101