2016 Fiat 500 vs. 2016 Mini Cooper
Posted on August 6, 2020
When you choose the 2016 Fiat 500, every drive turns into an entertaining Italian experience. Naturally, many people who visit Chrysler Dealers in Toronto are also curious about the 2016 Mini Cooper.
It might seem like the two vehicles are pretty similar, but there are some key differences that help with making a final decision. By comparing different aspects side-by-side, you should be able to get a clear idea of which will work best, keeping you happy as an owner for years to come.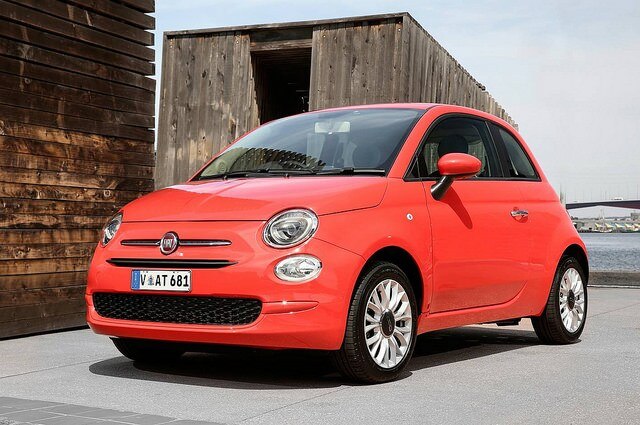 Powertrain
Under the hood of the Fiat 500 is a 1.4-litre MultiAir inline four-cylinder engine. It kicks out 101 horsepower and 97 lb.-ft. of torque. Upgrading to the Turbo model means a significant boost, raising peak output to 135 horsepower and 150 lb.-ft. of torque.
In comparison, the 2016 Mini Cooper is powered by a turbocharged 1.5-litre three-cylinder engine. It only generates 134 horsepower.
A five-speed manual or six-speed automatic transmission is available for the Fiat 500.  Overdrive and a manual gear change feature are included with the automatic, giving the driver more control whenever desired. The Mini Cooper comes with either a six-speed manual or automatic transmission, but paddle shifters to make manual gear changes with the automatic come at an extra charge.
Both the Fiat 500 and Mini Cooper can only be had with front-wheel drive.
Dimensions and Capacities
One of the strong appeals of the 2016 Fiat 500 and 2016 Mini Cooper is that they're both small vehicles. Anyone who lives where space is tight knows that being able to fit where other vehicles cannot is a huge advantage.
The total length of the Fiat 500 is 3,547 mm and the width comes in at 1,627 mm. That's a big difference when compared to the Mini Cooper, which measures 3,837 mm in length and 1,727 mm wide. In other words, drivers are going to be able to get the Fiat into spots where even the Mini can't fit, making it more practical for daily life.
There's also a big difference when it comes to total curb weight. The Fiat 500 weighs only 1,074 kg. That's considerably lighter than the Mini Cooper, which tips the scale at 1,191 kg, helping make the Fiat a more engaging vehicle to drive anywhere.
Interior
Up to four people can fit in either the Fiat 500 or Mini Cooper. In the Fiat 500, there's 805 mm of backseat legroom, which you might not expect in such a small vehicle. Passengers will surely appreciate the extra comfort that kind of space provides. In comparison, the Mini Cooper contains only 783 mm of rear legroom, making it so people sitting in the back are more cramped.
With the Fiat 500, you get a more premium interior from the base Pop trim level on up, plus the kind of Italian design flair that has made the European nation a central fixture of the fashion world. For example, body-colour instrument panel bezels are standard. To get a comparable styling feature in the Mini, buyers need to pay extra. Fiat also includes a leather-wrapped steering wheel, which is a nice touch.
Different design upgrades are included with each trim of the 500. For those who are particularly inclined toward high fashion, the 1957 Edition offers a timeless look that just can't be accomplished with the Mini Cooper.
The Uconnect 5.0 multimedia centre comes standard, giving driver a touchscreen interface that's easy to read and use. That kind of functionality is only optional with the Mini Cooper, again increasing the price without providing anything extra in return.
Price
You get more fun for your money with the 2016 Fiat 500, which starts out at just $18,995. Compare that to the 2016 Mini Cooper base price of 21,490. Not only that, much of the standard equipment in the Fiat has to be added to the Mini, inflating its cost further.
It's clear that the 2016 Fiat 500 is the better value.
Test Drive a Fiat
Visit our dealership to experience the Fiat 500 for yourself as part of a test drive. Our professional staff is always helpful and able to answer any of your questions. You can also check out our inventory right on the website!