As we've mentioned in the past, one of the biggest events on the
North York Chrysler
calendar is the
Canadian International Auto Show
. We spent some time telling you how exciting the 2017 instalment of this annual automotive extravaganza would be, and now it's time to review this year's show.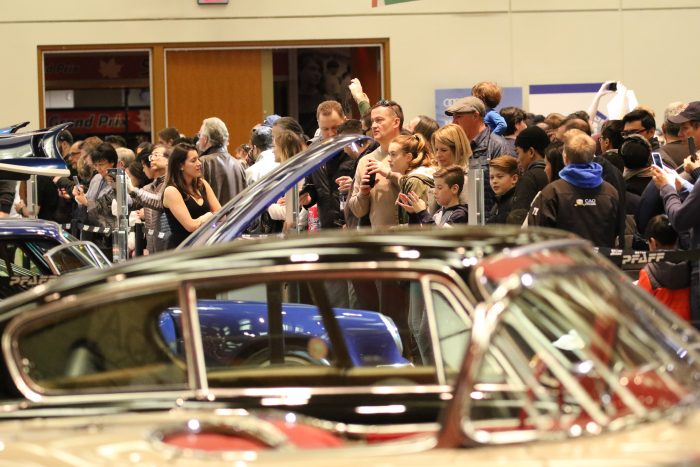 Record Crowds
Before we get to the highlights, we have to point out that over the 10-day run of the 2017 Canadian International Auto Show, a record 339,590 people packed into the Metro Toronto Convention Centre, which beats the old record of 320,000 attendees. Even with 650,000 square feet of exhibits, displays, and attractions, it was still hard to move around with so many car enthusiasts in one place. According to the GM of the show, Jason Campbell, the success of the Canadian International AutoShow was due to the fact that they, "…worked hard to create a show that not only showcases the latest vehicles and trends in the industry but also celebrates what we call a Total Automotive Experience." If you didn't get a chance to drop by the show in Toronto from February 17-26, we thought you might enjoy some highlights.
Interesting New Vehicles
There were tonnes of
new and classic cars, trucks, and SUVs
to check out on the floor of the Metro Toronto Convention Centre. The respected automotive writer from the
Globe and Mail
, Matt Bubbers, actually picked out his five most interesting cars to see at the show, and we were pleased to see that the
2017 Jeep Compass
made the cut. Another major publication, Auto123.com, included the
2018 Dodge Durango SRT
in its
Toronto 2017: 10 of the best new SUVs on display
list.
Show Favorites
As far as our show favorites, we were happy to see that our friends at
Chrysler
went the extra mile to highlight all the benefits of the innovative Uconnect system as well as how it works perfectly with the
2017 Chrysler Pacifica
. Since we love speed here at North York Chrysler, our staff got a major kick out of the event and display that highlighted
50 years of Grand Prix racing in Canada
. There were some of the most famous cars driven in Canada over the past five decades including a 1961 Cooper Climax T55 driven by Bruce McLaren and a 1974 Parnelli driven by Mario Andretti. Finally, we wanted to congratulate
Justin Blemur of North York who won the $113,000 2017 Dodge Challenger SRT Hellcat
from the Prostate Cancer Canada Rock the Road Raffle. This amazing vehicle was donated by the Trillium Automobile Dealers Association, which
North York Chrysler
is a proud member.
Overall this year's Canadian International AutoShow was a major success and we had an amazing time checking out the over $100M worth of vehicles at the show! If you missed all the action, the 2018 Canadian International AutoShow will run from February 16-25 and should be even more exciting!